I have now recovered from the hectic holidays. I work in a restaurant and let's just say it was a tiring period. Christmas was celebrated exuberantly, but unfortunately, we had to close our doors at 11 pm on New Year's Eve. So, I counted down while cleaning up.
Wear red and eat your grapes!
I didn't have much time and the exams that are coming up are certainly not helping! So, I couldn't meet up with my students. I don't think they really needed this either because they form a large group with other Spanish students. Luckily, they had a good time during the holidays. We kept each other informed via social media and were able to enjoy each other's festive moments. Also, the traditions in Spain are very different from the ones in Belgium. For example, they believe that when you wear red underwear while celebrating the new year, you will have a lot of luck! Another tradition is to eat grapes while counting down. To be correct: 12 grapes!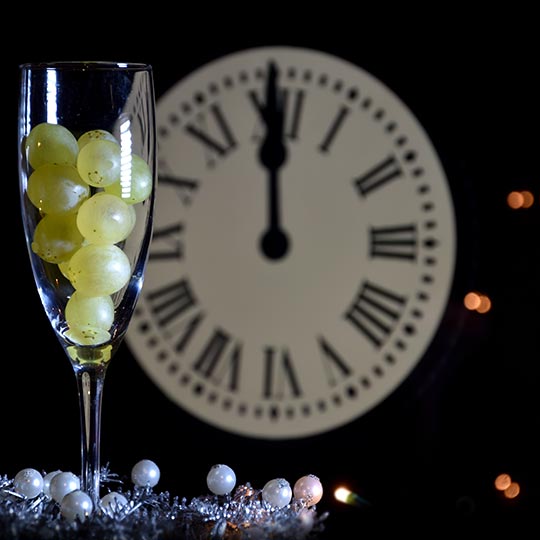 A reflection
Time for a reflection. In the month of December, the plan was to go to a Christmas market together. That seemed like a nice idea to me. Now that was more difficult than planned.
My own busy schedule and that of my students did not match. Plus, they really like being with their Spanish fellow students as they really feel at home with them. For me, the international experience was limited to social media and 1 meetup.